CJC B'Nai Mitzvah
Home
>
Past Events
> CJC B'Nai Mitzvah
Being a small congregation, we have relatively few young people becoming B'Nai (Bar or Bat) Mitzvah.  So when we do, it's special time for our entire congregation to gather.
Leila and David invite you to celebrate Elijah's Bar Mitzvah on September 17, 2016, 10 AM, Community United Methodist Church, Half Moon Bay.  Light luncheon to follow.
CJC's B'Nai Mitzvah program is for our children who are beginning to think about their bat/bar mitzvah, actively preparing, or are recently post bat/bar mitzvah. Our goal is to provide pathways to both engage and empower our children and youth in order for the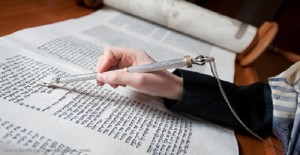 m to make informed choices about their spiritual journeys. Under the direction and guidance of Rabbi Jane Litman, our children and youth will share fun experiences that will also help them find meaning and inspiration, enabling them to strengthen their individual and collective Jewish identities.