Board of Directors
Coastside Jewish Community has a passionate, dynamic Board of Directors that  inspires our membership and helps facilitate the success of our amazing programs and events.
Sara Russell, President   
Sara is the daughter of a rabbi and a native Californian who moved to the coastside in 1998. She works as the Executive Director of the San Francisco Bay Area Federal Executive Board. She is married to Storm, and they have two teenage sons.
Dave Schorr, Treasurer
Dave and his family have been members of CJC for 14 years and Dave has been treasurer for the past four years.  He often provides musical accompaniment at CJC events on his stand up bass.
Diann Chethik
Diann moved to the coast after retiring from a psychotherapy practice in Menlo Park. Married 31 yrs, she and Frank are an interfaith couple who are so glad to have found CJC where both feel at home and have found so many friends.  Currently Diann has various assignments at CJC. She is also a tidepool docent at Fitzgerald Marine Preserve.  She says she doesn't cook but is great at cleaning up.
Chip B. Goldstein, E-Communications and Update Editor

Chip joined CJC in 2004 and has served continuously on the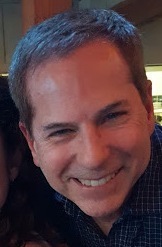 Board since 2006, first as treasurer and more recently as the Update editor and coordinator of eCommunications. He is liaison for Educational Programs on the Board.  Chip is Dean of Academic Planning & Administration at the California Institute of Integral Studies (CIIS) in San Francisco, and is the husband of Linda B. Goldstein. When he's not working for CIIS or CJC, Chip enjoys cooking, poetry writing, bicycle riding, skiing, and line dancing.
Linda B. Goldstein, Corresponding Secretary
Rejoining the Board for the second time, after previously serving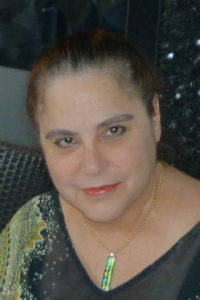 as Social Action Co-Chair, Linda has been an active volunteer since joining CJC in 2004.  She organized the Social Chavurah for several years, has served on the Membership Committee, and is currently liaison to the Board for the Membership and Social/Cultural Committees.  Linda has an expressive arts psychotherapy private practice in San Mateo.  Previously, Linda was a professional cabaret singer and entertainer, and occasionally shares a song with our community.